The earth is the Lord's and the fullness thereof,
the world and those who dwell therein,
for he has founded it upon the seas
and established it upon the rivers.
Psalm 24:1-2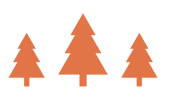 Come and enjoy some fellowship with other reformed singles in the beautiful fall weather of northwest Virginia! This year's Singles Retreat will include speaking sessions by Michael Spangler on 'God's Promises for Single Christians'. In addition, there will be free time to enjoy hiking/recreational activities of your choice (feel free to bring your own recreational equipment and board games).
For any questions regarding the singles retreat, please contact the singles retreat organizers, Jerry Bressler [email protected], Ken Barnes, at [email protected]
Pastor Michael Spangler is ordained as a Teacher at Providence OPC in Greensboro, North Carolina. He studied music at Davidson College, taught Latin at a Christian school, went on to study at Greenville Presbyterian Theological Seminary, and soon after graduating was called by his home church, where he now serves.
In addition to preaching and pastoring, Michael works as assistant editor and translator of Peter van Mastricht's Theoretical-Practical Theology, an exciting 17th-century work currently being published by Reformation Heritage Books. Michael is married to Melissa and has two young boys, Michael Jr. and Josiah. He enjoys singing and working in the backyard.
The registration fee of $55 includes lodging in a bunkhouse, all meals, and use of the main lodge facilities. Tent sites are also available if you would like to bring your own tent and sleep in it.
Machen Retreat and Conference Center
Mail
PO Box 91
McDowell, Virginia 24458
Location
6 Job's Hill Rd
McDowell, VA 24458
Phone
Retreat: 540-396-3650
Information: 703.477.5670 I will lift up my eyes to the mountains;
From where shall my help come?
My help comes from the Lord,
Who made heaven and earth.
Psalm 121:1-2