Labor Day Family Conference
The earth is the Lord's and the fullness thereof,
the world and those who dwell therein,
for he has founded it upon the seas
and established it upon the rivers.
Psalm 24:1-2
Labor Day Family Conference
This conference has a fairly long history, being one of the first conferences held at Machen. As a family conference, it is general in nature, addressing topics of interest to Christian families. Some of the topics that have been addressed over the years include "The Lord's Supper", "Personal Evangelism" and "Family Growth." Each year the topic is different, but it is always edifying, and the speakers have been as diverse as the topics.
Furthermore, this conference gives the families who attend a time for fellowship with families of other churches, and their children time to play together. Families of a broad age range have found it to be a time of spiritual refreshment at the end of the summer season.
Conference theme: Thanking God for 25 Years
Ut elit justo, vulputate nec pharetra vitae, porttitor nec quam. Pellentesque venenatis ullamcorper eros id porttitor. Phasellus sit amet molestie ex, id sagittis dolor. Etiam porttitor eleifend cursus. Integer purus dolor, tincidunt non libero non, molestie tristique nulla. Mauris posuere lectus turpis, nec faucibus ex sagittis dictum.
Maecenas vel magna ligula. Cras ornare nunc et mattis lacinia. Donec quis egestas lectus. Praesent rhoncus enim sem, semper scelerisque odio semper eget. Nam interdum ac velit et sollicitudin. Nunc facilisis consectetur purus. Proin id maximus velit, eget convallis massa. Praesent blandit mauris id eleifend lobortis.
Joby Fowler is pastor of Reformation, OPC in Gastonia, where her served as both church planter and pastor since the fall of 2011. A graduate of Reformed Theological Seminary in Charlotte, NC, he previously served as a missionary in Southwest China after graduating from university in Atlanta, GA.
His wife, Carla, is from Matthews, NC; they have six children: Cora, Mary, Dorn, Henry, Logan, and Ellie plus a couple dogs and rabbits. Joby, Carla, and the kids enjoy CrossFit, camping, and other outdoor activities.
Matthew Holst was installed as senior pastor of Shiloh, OPC in June 2016. Prior to that, he served as pastor of Geneva, OPC in Marietta, GA from from 2010-2016 and ministered in Cambridge Presbyterian Church (UK) for a year. A native of Wales, Matt is a 2008 graduate of Greenville Presbyterian Theological Seminary.
His wife, Stacy, is a native of Greenville, SC. Together they have four children: Garin, Isacc, Evan, and Gethin. Matt Coaches Rugby for Raleigh rugby. He is also a keen outdoorsman enjoying hunting, and fishing and can be often found pottering around his garden where he grows vegetables.
Matt writes for the Alliance of Confessing Evangelicals, and his articles can be found at Reformation21 (http://www.reformation21.org/blog/) or the Christward Collective (https://www.placefortruth.org/columns/christward-collective).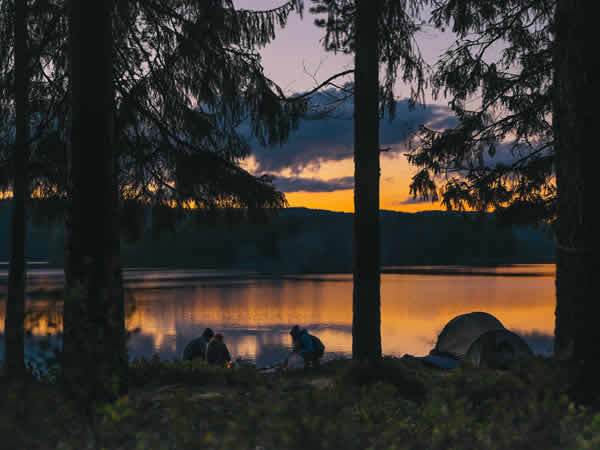 The registration fee includes lodging, all meals, and use of the main lodge facilities. Tent sites are also available if you would like to bring your own tent and sleep in it.
Machen Retreat and Conference Center
Mail
20 Bentley Dr
Sterling, VA 20165-6004
Location
6 Job's Hill Rd
McDowell, VA 24458
Phone
Retreat: (540)396-3650
Information: (703)477-5670 I will lift up my eyes to the mountains;
From where shall my help come?
My help comes from the Lord,
Who made heaven and earth.
Psalm 121:1-2