Labor Day Weekend Conference
The earth is the Lord's and the fullness thereof,
the world and those who dwell therein,
for he has founded it upon the seas
and established it upon the rivers.
Psalm 24:1-2
Labor Day Weekend Conference
We are excited to restart the tradition of the Labor Day Weekend Conference this year. Come and be encouraged by the extended weekend of Bible study, fellowship, worship, and relaxation. The conference is designed for covenant families and we encourage covenant families, couples, and singles to attend. See Registration for more detailed information.
This conference has a fairly long history, being one of the first conferences held at the Center. Each year the topic is different with different speakers. The conference gives the attendees time for fellowship with those in other churches. Attendees of a broad age range have found it to be a time of spiritual refreshment at the end of the summer season.
2023 Conference Topic:
Learning to be a Church Planting and Evangelistic Family Together in Christ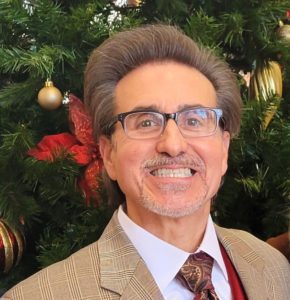 Reverend Charles R. Biggs
Charles R. Biggs, Th.M. is the Regional Home Missionary (RHM) for the Orthodox Presbyterian Church's Presbytery of the Mid-Atlantic (PMA). Ordained in the OPC in 2001, he was the church planter and pastor of Ketoctin Covenant Presbyterian Church in Purcellville for over 18 years. He has been privileged to serve for 20 years on the PMA's Candidate's and Credentials Committee.
Rev. Biggs graduated from Westminster Theological Seminary in Philadelphia, PA and Puritan Reformed Theological Seminary in Grand Rapids, MI. Reverend Biggs has written theological curriculum and written many articles published at Joining the Harvest and Ketoctin Covenant Presbyterian Church. He has also taught numerous seminars and theology classes for the church and larger community since 2003.
He has been married to Margaret Ann for over 32 years, and they have two wonderful daughters, Elisabeth Grace and Esther Hope, who they adopted from China and Ethiopia. His family travels regularly with him as he serves as RHM and are affectionately known as "Biggs RHM Team". They love all kinds of literature, music, and interpreting film.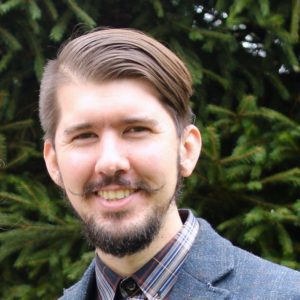 Reverend John Paul Holloway
John Paul Holloway, M.Div. is a native Texan who has pursued pastoral ministry since he was 16 years old. He is the pastor of Acacia Reformed Presbyterian Church. He holds a Master of Divinity from Westminster Theological Seminary, PA and also holds a Bachelors of Science in Nursing from West Texas A&M. He is also a RN who worked primarily in ICU and ER settings. After two pastoral internships in Texas, he and his family moved to Manassas in 2021 in order to plant a daughter church with Sterling Presbyterian Church, which launched January 2, 2022.
John Paul is blessed to be married to his lovely wife Corinne, and they have 3 wonderful and energetic children. He enjoys spending time with his family, playing chess, exercising, meeting people and exploring Northern Virginia.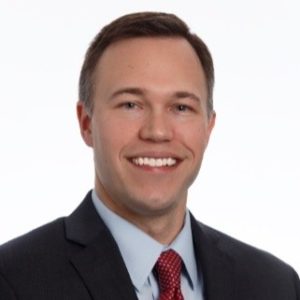 Ryan Ostrander
Ryan Ostrander serves as a ruling elder at Staunton Orthodox Presbyterian Church in Staunton, VA. Prior to making a career change into the insurance and financial services industry, Ryan worked as a music director for various Presbyterian, Catholic, Baptist, Congregational, and Methodist congregations. He also has experience directing high school choir programs. Ryan holds a Bachelor of Music degree from James Madison University.
The registration fee includes conference activities and all meals prepared by a professional chef, per person. Space is limited.
Lodging onsite at the Center may be obtained during registration below on a first-come, first-served basis. A listing of other offsite, local lodging options is available on the Highland County Chamber of Commerce website.
Machen Retreat and Conference Center
Mail
20 Bentley Dr
Sterling, VA 20165-6004
Location
6 Job's Hill Rd
McDowell, VA 24458
Phone
Retreat: (540)396-3650
Information: (703)477-5670 I will lift up my eyes to the mountains;
From where shall my help come?
My help comes from the Lord,
Who made heaven and earth.
Psalm 121:1-2