Stronghold Foam Sword Camp
Praise be to the Lord my Rock,
who trains my hands for war,
My fingers for battle.
He is my loving God and my fortress,
My stronghold and my deliverer,
my shield in whom I take refuge,
who subdues peoples under me.
Psalm 144:1-2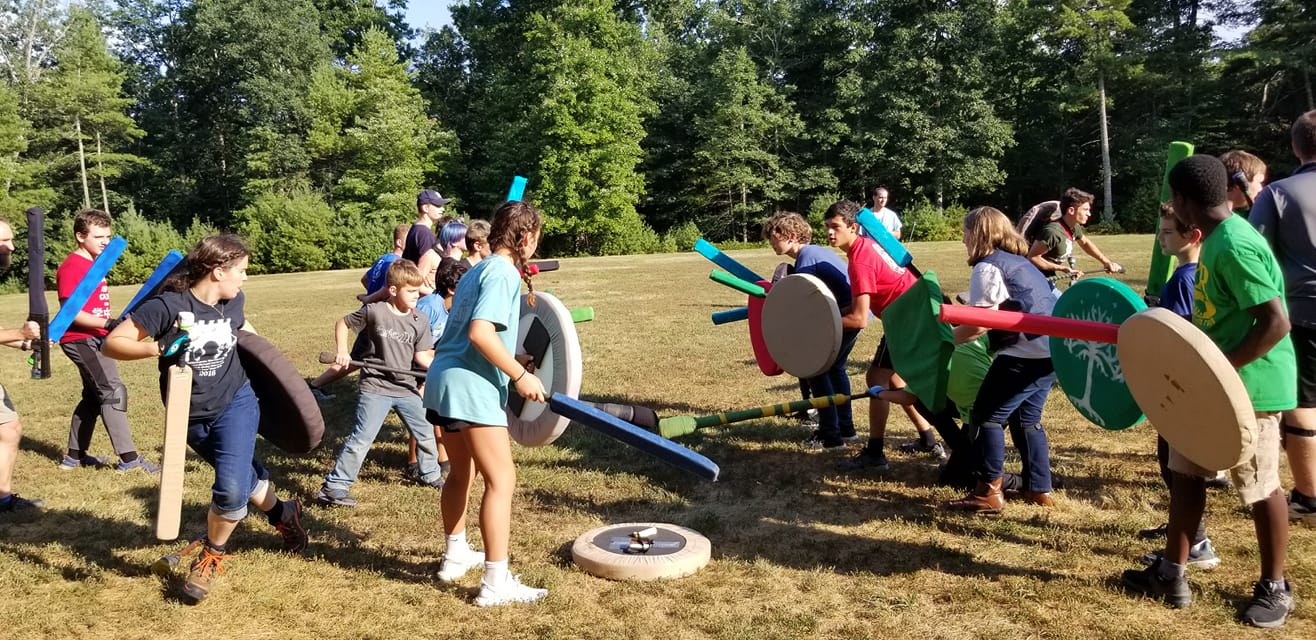 July 31st – August 5, 2023
Stronghold Foam Sword Camp
Stronghold overnight camp is unlike any other experience.
Coming to camp you will learn how to play a sport we call Stronghold. A medieval-styled foam battle game with swords, shields, arrows, and more.
You will be immersed in a community of fellow warriors, striving as one to honor Christ as you dive deeper into the study of His Word, work with your team to complete challenges on an Imagination Adventure, and hone your skills on the battlefield through the guidance and instruction of excellent teachers.
Stronghold overnight camp also offers all the parts of a traditional camp experience like singing, campfires, and devotions to create memories that will last a lifetime.
This year we will have an in-person overnight camp at Machen from July 31st to August 5th. Our theme is sailing the seas. Where there will be sea shanties, sea monsters, and the most swashbuckling adventure you ever had on dry land.
Machen's Stronghold camp is for boys and girls ages 10 through 17.
Camp starts Monday July 31st at noon and ends Saturday August 5th at noon.
Registration will open up for anyone on January 30th.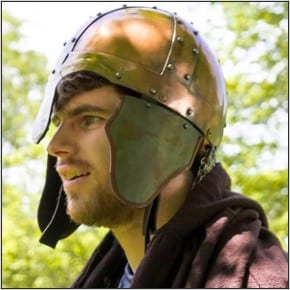 Stephen Ippolito (Aka: Sir Estivan) created the club/game Stronghold in the year 2009. God called him to use the club as an afterschool ministry that teaches youth about the game of foam sword fighting and challenges them to serve the one true King: Jesus Christ.
With the Lord's blessing the ministry has grown to summer camps and overnight camps. Stephen Ippolito became a full-time missionary this past summer and now serves with an international organization called Push the Rock where he hopes to spread the joy and gifts of the Stronghold programs to Pennsylvania and beyond.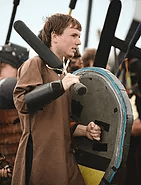 Joshua Kennedy AKA "Sir Qwon", brother to Corvus, has been studying classical fencing for 13 years. He has studied sword and shield, great sword, and spear combat for over 10 years. He has a background in Kung-Fu and has been part of the most successful Dagorhir team for the past 4 years. Joshua is excited to pass on the knowledge that he has learned over the years to the next generation of fighters and the sport of Stronghold.
Register for Stronghold Foam Sword Camp
Stronghold Camp Fees
$325 for a single camper
$300 per camper for 2 or more siblings
Machen Retreat and Conference Center
Mail
20 Bentley Dr
Sterling, VA 20165-6004
Location
6 Job's Hill Rd
McDowell, VA 24458
Phone
Retreat: (540)396-3650
Information: (703)477-5670 I will lift up my eyes to the mountains;
From where shall my help come?
My help comes from the Lord,
Who made heaven and earth.
Psalm 121:1-2