"Praise be to the Lord my Rock, who trains my hands for war, my fingers for battle. He is my loving God and my fortress, my stronghold and my deliverer, my shield in whom I take refuge, who subdues peoples under me."
Psalm 144:1-2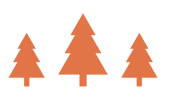 October 11th – 12th, 2019
The Ladies retreat is open to all women from any reformed church. This is a ladies retreat—ladies 18 years old and older may attend. Nursing infants 6 months and younger may attend with their mothers on Saturday only.
The annual Machen Ladies Retreat is hosted by the women of Staunton Orthodox Presbyterian Church. It is always scheduled for the second full weekend in October, which is usually when the fall color is at its height but is still warm enough in the evening to enjoy a campfire and star gazing
Aimee Byrd, Author, Speaker
Aimee Byrd is a member of New Hope OPC in Frederick, MD. She is a Bible study teacher, retreat speaker, blogger, and co-hosts the Mortification of Spin podcast. She is also the author of several books, including Housewife Theologian and No Little Women.
The registration fee of $55 includes lodging in a bunkhouse, all meals, and use of the main lodge facilities. Tent sites are also available if you would like to bring your own tent and sleep in it.
Machen Retreat and Conference Center
Mail
PO Box 91
McDowell, Virginia 24458
Location
6 Job's Hill Rd
McDowell, VA 24458
Phone
Retreat: 540-396-3650
Information: 703.477.5670 I will lift up my eyes to the mountains;
From where shall my help come?
My help comes from the Lord,
Who made heaven and earth.
Psalm 121:1-2